Some of the world's strangest museums. The world is a place rich in artistic creations, and you can find museums that tell the histories of cities and their inhabitants almost anywhere. More challenging to locate are those specific museums that tell a one-of-a-kind story and that, unless you reside in one of the cities that host these museums, you will hardly find easily in your city. You'll learn about an interesting and entertaining side of each of these cities thanks to these museums! The world's most unique museums are listed below.
Museum of Broken Relationships - Muzej prekinutih veza
This specific sociological museum is devoted to successful love stories and is situated in Zagreb, Croatia. A first endeavour, a travelling exhibition of donated items, which later found a permanent home in the upper town of Zagreb, led to the establishment of the museum. Former lovers continue to donate these private items to the museum along with a brief description. In 2011, the museum won the Kenneth Hudson award for being the most innovative one in Europe, which is another official recognition of the institution.
Ramen Museum - Shin-Yokohama Rāmen Museum
The museum, a "food court," is situated in the Shin-Yokohama neighbourhood of Khoku-ku, Yokohama, Japan. It was established in 1994. Japanese ramen soup is the star of the exhibition. The food court is a miniature recreation of Tokyo in 1958, the year instant noodle technology was first developed. There are locations of well-known ramen restaurants inside.
Qualifying government assistance recipients can access all of Prime for $6.99/month (reg. /month).
Museum of Ugly Art - Museum of Bad Art (MOBA)
The MOBA is a private museum with a mission to "celebrate the toil of artists whose work will not be appreciated in any other tribune." It is situated in Somerville, Massachusetts. 500 "works of art too ugly to ignore" are part of its permanent collection. The artwork that will be displayed at the Moba must be original, produced for serious purposes (not purposefully "ugly" or "defective"), and have significant amusing flaws.
International UFO Museum - International UFO Museum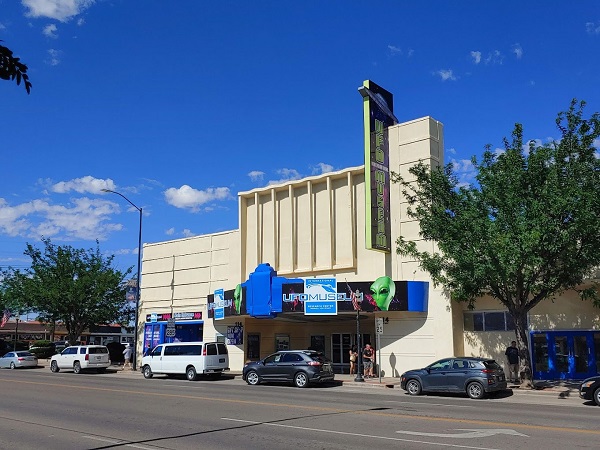 The United States city of Roswell, New Mexico, is home to the International UFO Museum And Research Center. The museum was established to educate the public about the incident, which has come to be known as "The Roswell Incident," which took place in 1947 and involved the recovery of wreckage from a military balloon that crashed in New Mexico.
Sewer Museum (Paris) - Paris Sewers Museum
The 500-meter-long gallery in the museum, which is devoted to the Paris sewage system, is situated at a point where sewage works converge and frequently floods, necessitating the temporary closure of the museum. The museum's goal includes educating visitors about waste management.