If you've ever wondered which well-known structures cost the most to build, your search is over. We've compiled a list of the most costly structures in the globe, ranging from extravagant casino resorts to dizzyingly tall skyscrapers. Continue reading to view the top rankings.
Abraj Al Bait, Mecca: $15 billion (£10.9bn)
The Abraj Al Bait, a collection of seven towers that tower over Mecca, was constructed in 2012 for the Hajj pilgrims at a cost of $15 billion (£10.9bn). The structure has the biggest clock face in the world and is stretched out across 34 acres.
Marina Bay Sands, Singapore: $5.5 billion (£3.9bn)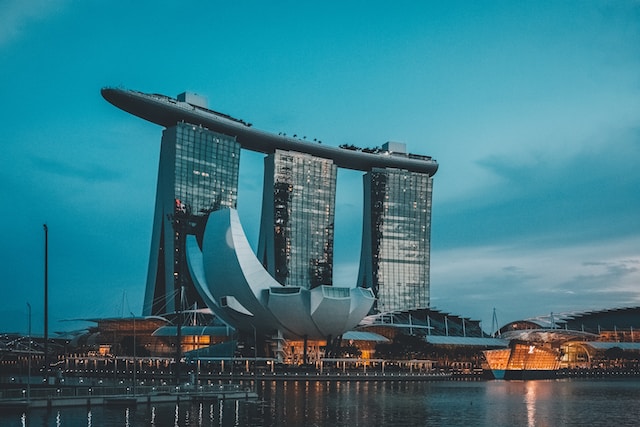 The breathtaking Marina Bay Sands complex in Singapore is home to the most amazing infinity pool in the world, the biggest atrium casino ever constructed, a 5-star hotel with 2,561 rooms, and much more. The historic complex cost $5.5 billion (£3.9 billion) to build and was finished in 2010.
SoFi Stadium, California: $5.5 billion (£3.9bn)
The SoFi Stadium, which serves as the Los Angeles Rams and Chargers' home field, was built at a stunning cost of $5.5 billion (£3.9 billion), making it the most costly stadium ever. The project started in 2016 and was finished in 2020. The enormous stadium can hold up to 100,000 people.
Apple Park, Cupertino: $5 billion (£3.6bn)
Apple, the biggest corporation in the world with a valuation of $3 trillion (£2.25 trillion) in 2022, has more cash on hand than many underdeveloped nations, so it seems sense that the company would invest heavily in its gleaming new headquarters in Cupertino, California. The campus, which was finished in early 2017, is thought to have cost a total of $5 billion (£3.6 billion).
The Cosmopolitan, Las Vegas: $4.9 billion (£3.5bn)
Building the 3,027-room Cosmopolitan in 2009 cost an eye-popping $3.9 billion. In today's currency, that is comparable to $4.9 billion (£3.5 billion). The two high-rise buildings that make up the art-themed hotel and casino contain everything from a 3,200-seat theatre to a massive spa and fitness facility. For $5.65 billion (£4.23 billion), the property was sold to MGM Resorts International in 2021.
Emirates Palace, Abu Dhabi: $4.2 billion (£3bn)
The Emirates Palace in Dubai, which is a hotel rather than a royal house, is as opulent as they come. The hotel, which cost $3 billion (£2.25 billion) to build and was finished in 2005, has 394 apartments in total in addition to two spas, a huge ballroom, and a bevy of shops and restaurants. The construction cost about $4.2 billion (£3 billion) in today's dollars after accounting for inflation.