Europe is brimming with picturesque hilltop towns and villages. Most are centuries old, having been created as strategic hubs during times of conflict and turbulence during the Middle Ages. These sites were known for their cultivation of olives, wine, and other produce as rural horticultural centers. Many of these locations are now renowned tourist sites, thanks to their superb architecture and distinct sense of heritage. In fact, if you're planning a trip to Africa, make sure to include some of these breathtaking wonders on your itinerary. Have you already packed? 
Discover where to go and what to see by scrolling through. 
Mont Saint-Michel, France
The Normandy hilltop village of Mont Saint-Michel, possibly the most famous in all of Europe and perhaps the most iconic in France, is made up of a group of homes built by fishermen and topped by a massive monastery from the eleventh century.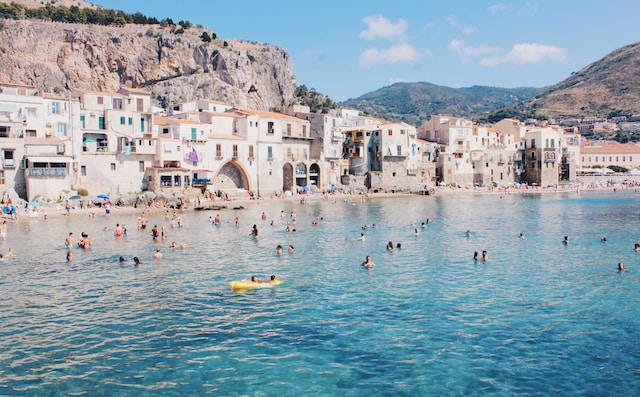 Perhaps more of a clifftop than a hilltop, Taormina on Sicily's east coast has been drawing tourists since the 19th-century Grand Tour. Gazing upon the blush-hued walls and terracotta rooftops, the spectacular Teatro Antico is a 3rd-century BCE Greek theater. 
Mdina is one of the most magnificent hilltop towns in the Mediterranean. From antiquity until the Middle Ages, the capital of the island was this walled settlement. Churches, monasteries, and palaces heighten the dramatic viewpoint. 
The Istria peninsula in Croatia is dotted with picturesque hilltop villages, but Groznjan is the one that really draws the eye. This picturesque location was home to a vibrant community of singers, writers, and painters in the 1950s and early 1960s. And Groznjan continues to portray a charming picture even now. 
Arcos de la Frontera, Spain
Arcos de la Frontera, arguably the most well-known of Andalusia's pueblos blancos (white towns), is crowned by the majestic Moorish castle from the eleventh century and the 15th-century Basílica de Santa María de la Asunción.  
Oia, the photographer's favorite spot, is located on Santorini's northwest tip. Its blue-domed churches, whitewashed cottages, and rickety old windmills gaze out over a large crater that was created by a long-ago volcanic eruption.