According to reports, a comet approaching Earth will be three times the size of Mount Everest. After the first significant explosion in July, the peculiar comet had a second huge outburst, according to the British Astronomical Association (BAA). Images collected with a telescope on Maui in Hawaii, the US, earlier this month revealed the location of the most recent outburst.
A comet is a tiny object in space that travels around the Sun in an extended, extremely elliptical orbit. The more apparent they become from Earth, sometimes even with the naked eye, the closer they get to the sun.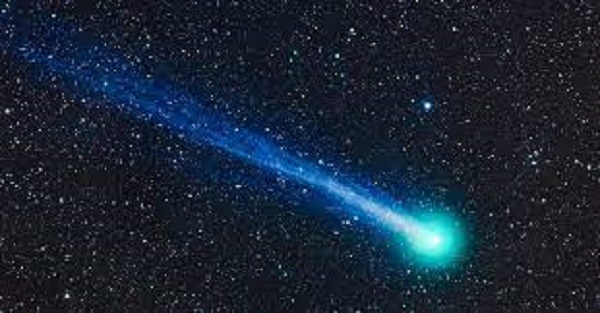 According to a report from the astronomers, the comet in issue is known as 12P/Pons-Brooks and is well placed for observation from the northern hemisphere. Comets are thought to be frozen remnants from the 4.5 billion years ago solar system creation.
12P/Pons-According to Live Science, Brooks has an estimated diameter of 30 kilometers, or 18.6 miles. Cryomagma, a mixture of ice, dust, and gas, is said to be inside.
Like it did after the first outburst in July, the comet's teardrop-shaped coma, which is the hazy envelope that surrounds the comet's nucleus, has grown two horns on its two sides. According to BAA, the coma is growing in size.
According to the Live Science story, the comet will get near to Earth on April 21, 2024, at which point it might be visible to the unaided eye. It won't come back before 2095.
According to BAA's analysis from August, 12P "had been gradually brightening and becoming more active throughout 2023."