The rooms were discovered lately in the Pyramid of Sahura, which was erected about 4,400 years ago for Egyptian pharaoh Sahure of the Fifth Dynasty. Since 2019, the structure has been undergoing restoration work to clean its internal chambers and avoid future collapse, with the ultimate goal of extending its existence.
A team of conservationists opened a previously obstructed tunnel, allowing them to reach additional chambers for the first time. The chambers' purpose was most likely storage, but their discovery provides some insight into the construction and design of pyramids.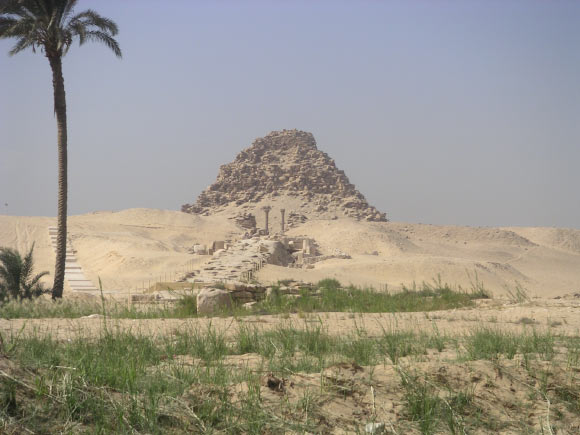 University of Würzburg researchers recently examined the pyramid using cutting-edge LiDAR photography, providing an exact floor design of the antechamber. This data was used in the dialogue project to secure the structural stability of the rooms while also making them accessible in the future. 
The Pyramid of Sahura is 47 metres (155 feet) tall and is located in the necropolis of Abusir, the principal burial site for the Egyptian pharaohs of the Fifth Dynasty. There are 14 ancient Egyptian pyramids in the site, including three big royal pyramids, a smattering of lesser ones, and even some incomplete projects. 
The pyramid was excavated for the first time in 1836 by John Shae Perring, a British engineer noted for researching ancient Egyptian buildings, often using explosives. Perring assumed the hallway went to a series of storage rooms, but it was badly broken, debris-filled, and impenetrable. Unfortunately, the early Egyptologists' labour caused significant harm to the interior structure. 
It is well known for its unique and rough look. Unlike the classic pyramids of Giza, the Pyramid of Sahura is now a rough pile of irregularly shaped blocks surrounded by a labyrinth of fallen ruins and pillars. However, it would have possessed beautiful, smooth-sided limestone casting stones in its heyday.
While the Giza pyramids have been researched and kept more meticulously than the Pyramid of Sahura, archaeologists are continually discovering new internal structures within them to this day. Archaeologists captured three-dimensional photos of the insides of Khufu's Great Pyramid of Giza earlier this year. Surprisingly, it discovered the presence of underground tunnels, which may provide insight on how this remarkable edifice was built.